Thomas Revane – Senior pastor Trustee/Treasurer,  Board Chairman,

  Samantha Revane – Corporate Secretary

Steven Jacobs – Office Administrator

Liz Wright – Board Secretary

                               Board of Directors

 
Michael Merriman – Trustee
Michael Benoit – Spiritual Advisor 
Ray Daniels – Head Deacon
Ed Reilly- Trustee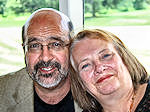 Michael Benoit
 Spiritual Advisor
Pastor Mike has been with Cornerstone Fellowship since 1982. He and his wife Lois have 3 children and one grandson. He found the Lord while pursuing a career as a rock star…..he "had it all", but something was always missing. Peace, joy and happiness was just not there.  See the "getting to know Pastor Mike" page for his full testimony. Through his teachings based on real-life experiences he is uniquely equipped to minister compassionately and credibly, drawing on his own past. Pastor Mike is heavily involved in the community. He is the current President of HACA (Hoosick Area Church Association), Chair of Pastoral Care at Southwestern Vermont Medical Center, Member of the Medical Reserve Corps of Rensselaer and Bennington Counties and is a member of the Bennington Evangelical Pastors Association.  He has never given up his passion for music and leads Cornerstone's powerful and sought-after worship team. In his spare time he and his wife breed pure bred Golden Retrievers.

Michael J. Merriman
Trustee/Corporate Secretary
Mike's faith and personal relationship with Jesus Christ is his real strength and blessing.  He is a Christian man who grew up in Cambridge New York attended the local school for 13 years then studied at SUNY Morrisville.  He works in Albany as a Banking Officer.  He married his best friend, Julie, 35 years ago; she is his true love and inspiration.   He loves and cherishes his four children and four grandchildren.  Mike grew up going to Sunday school and attending a Presbyterian Church in Cambridge until he met Pastor Mike in 1993 and started attending Cornerstone Fellowship.  Mike demonstrates that the  purpose of his life is to follow Christ first, make a positive difference in the lives of other people, prosper, and enjoy the journey and results.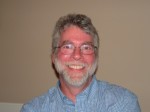 Thomas J. Revane – Senior Pastor
Trustee/Treasurer/ Board Chairman
Tom grew up in Massachusetts, the son of a police officer.  He attended the University of Massachusetts in Lowell and graduated with his degree in Plastics Engineering.  He is currently employed by Mack Molding in Arlington, Vermont.  He and his wife, Donna, moved to Hoosick Falls from New Hampshire in 2005, and started attending Cornerstone Fellowship soon thereafter.  They are blessed with five wonderful children.  Tom has an insatiable appetite for the truth.  He is constantly reading and studying to become more knowledgeable and grow in his faith.
Additional Leaders:
 Ray Daniels – Head Deacon  – Ray's passion for Christ and his gift of servanthood has led Ray to this position in the Church.  Weekly Ray calls the church to worship and presents scripture for the readings.
  Samantha Revane – Secretary – Samantha is married to Brendan and they reside in Massachusetts.  Sammy has been a member of Cornerstone for most of her life as a key member of the worship team and other duties.  
Liz Wright – Board Secretary:  Liz is a dedicated follower of Jesus and a devout prayer warier.  She is the wife of David, and the mother of 2 beautiful children whom she raises with Christian Beliefs.  
      Steven Jacobs – Office Admin.
Steve grew up in Poughkeepsie before moving to New Mexico to work for AOL. He later moved to Texas where he met his wife Angel. They then moved back to NY to take care of his mom. Steve and Angel joined Cornerstone Fellowship because they loved the worship and felt the Holy Spirit as they worshiped. As a seeker of the truth Steve found the sermons to be a perfect fit so they made Cornerstone Fellowship their new home.