Church Leadership

Thomas Revane – Senior pastor 

 

 

Ray Daniels – Head Deacon

Sarah Brown – Office Administrator

 

 

Board of Directors

 
Thomas Revane – Senior pastor Trustee/Treasurer,  Board Chairman,
Michael Benoit – Spiritual Advisor 
Samantha Revane – Corporate Secretary
Liz Wright – Board Secretary

 

Michael Merriman – Trustee

 

 

 Ed Reilly– Trustee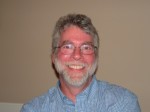 Thomas J. Revane – Senior Pastor
Trustee/Treasurer/ Board Chairman
Tom grew up in Massachusetts, the son of a police officer.  He attended the University of Massachusetts in Lowell and graduated with his degree in Plastics Engineering.  He is currently employed by Mack Molding in Arlington, Vermont.  He and his wife, Donna, moved to Hoosick Falls from New Hampshire in 2005, and started attending Cornerstone Fellowship soon thereafter.  They are blessed with five wonderful children.  Tom has an insatiable appetite for the truth.  He is constantly reading and studying to become more knowledgeable and grow in his faith.  He used this appetite when he was called to become a pastor.  Tom received his ministry education from CLI (Christian Leaders Institute) and is ordained through that organization and IAOGI (Independent Assemblies of God International)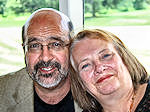 Michael Benoit
 Spiritual Advisor
After being the Pastor of Cornerstone Fellowship from 1982 to 2019, 37 years, Pastor Mike has moved into the role of Spiritual Advisor for the church.  In this role he is available to the board for consultation regarding the "Word".  Mike and his wife Lois are spending most of the year in Virginal where the weather is milder and they are closer to one of their daughters.  Mike continues to be active for the LORD and is presently using his musical skills to assist the FIX a Christian outreach group in Virginia.  

Michael J. Merriman
Trustee
Mike's faith and personal relationship with Jesus Christ is his real strength and blessing.  He is a Christian man who grew up in Cambridge New York attended the local school for 13 years then studied at SUNY Morrisville.  He works in Albany as a Banking Officer.  He married his best friend, Julie, 35 years ago; she is his true love and inspiration.   He loves and cherishes his four children and four grandchildren.  Mike grew up going to Sunday school and attending a Presbyterian Church in Cambridge until he met Pastor Mike in 1993 and started attending Cornerstone Fellowship.  Mike demonstrates that the  purpose of his life is to follow Christ first, make a positive difference in the lives of other people, prosper, and enjoy the journey and results.
Additional Leaders:
 Ray Daniels – Head Deacon  – Ray's passion for Christ and his gift of servanthood has led Ray to this position in the Church.  Weekly Ray calls the church to worship and presents scripture for the readings.
  Samantha Revane – Corporate Secretary – Samantha is married to Tom's son Brendan and they reside in Massachusetts where she works for a state run addiction service.  Sammy has been a member of Cornerstone for most of her life as a key member of the worship team and other duties.  Sammy continues to call Cornerstone her "home Church" and attends either remotely or in person s often as possible.
Liz Wright – Board Secretary:  Liz is a stay at home mother and a dedicated follower of Jesus.  She is considered one of our devout prayer warrior and assists in the daily operation of the church.  She is the wife of David, one of the church groundkeepers, and the mother of 2 beautiful children whom she raises with Christian Beliefs.  
.